♪ Shumarinaiko that smelt fishing season comes to freezing start [Horokanai]
2014.12.20(Sat)
Source:http://www.horokanai-kankou.com/
5Month to 11 months、Shumarinaiko to enjoy the trout fishing (horokanai) became the freezing start!
Because it is that of the still thin ice、
1月~4月の「わかさぎ釣り」シーズンが待ち遠しい方も多いのでは?
Shumarinaiko is、Man-made lake in the horokanai-Uryugawa upstream。
In one of the largest heavy snowfall in Hokkaido、Also going snow on ice。
1974Lake is specified in the "Shumarinai Michiritsu Natural Park" in year、Crowded with people for a canoe or boat fishing。
Towards the full-fledged season arrival、Introducing the smelt fishing Shumarinaiko(*´∇`*)
2015年 朱鞠内湖のワカサギ釣りの期間と料金について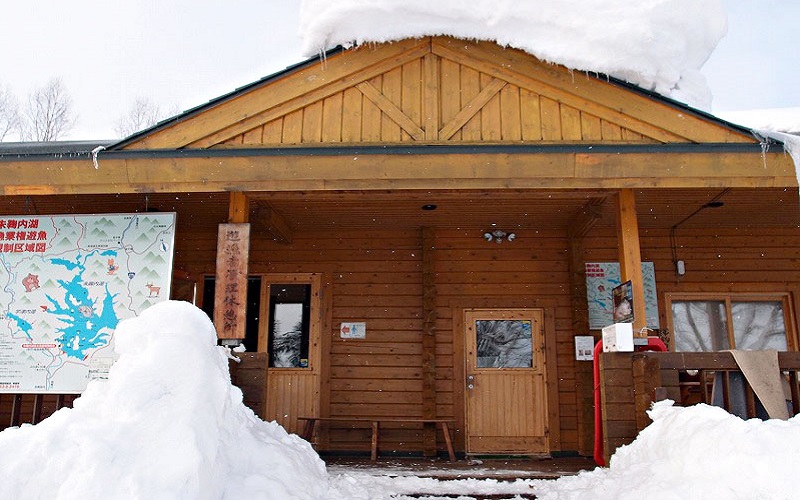 Source:http://syumari.com/
<2015年朱鞠内湖ワカサギ釣りの期間>
Every year、1Smelt fishing can be enjoyed in the period of the month to April。
2015Year、1Month 10 days Opening。
Although it may open slower in the ice of the state、Thing and it will not earlier。
Detailed open date、Things to be published in the beginning of the year。
ワカサギ釣り大会などのイベントも開催予定♪
『朱鞠内湖の釣り情報"so、Updating such as care information at the end of the event information and season in detail。
<遊漁料(利用料金)>
遊漁料
1Day ticket 1,100 yen tickets (six spelling) 5,500 yen (1 / 10-4 / 10)

1ヶ月券        4,500円(5/1~12/10)

Recreational fishing fee payment location
· Shumarinaiko freshwater fishery cooperatives Lake House Shumarinai

· Shumarinai lakeside campground information office
※ the recreational fishing fee in localIf you pay to the fishing grounds lifeguards、Provisions recreational fishing fee to +600 yenYou are required。
※ 1 day ticket、Can be purchased at the fishery has been installed at the entrance next to "Tsuriken-kun (automatic ticket vending machines)"。
※ junior high school students following、1Price of day tickets are half price。
<Use time>
日の出から日の入りまで。
<Parking fee>
1Stand 300 yen
※ payment in conjunction with the recreational fee at the reception。
I go empty-handed! Smelt fishing Shumarinaiko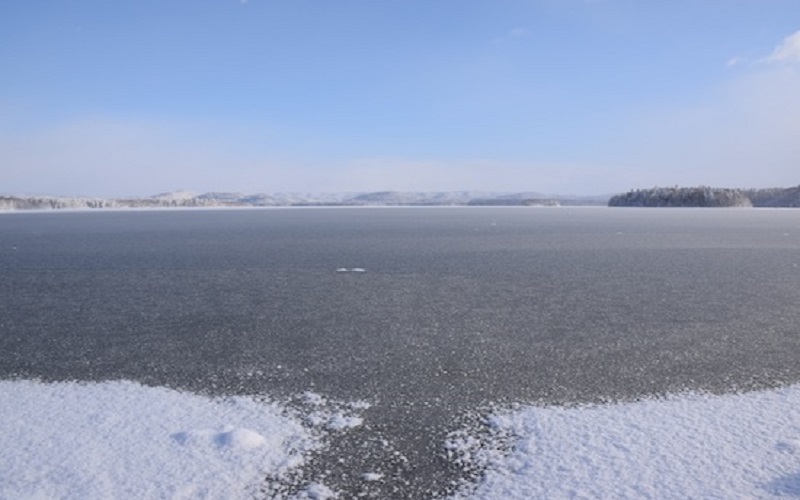 Source:http://syumari-f.cocolog-nifty.com/blog/  (It is the state of the surface of a lake of ※ 12/8。)
So that the first time people can enjoy the feel free to smelt fishing in only snowsuit、Paraphernalia of rental OK ♪
事前に予約をしておくのが安心ですね(*´∇`*)
the reservation、Contact from the beginning of the year open of decided was that of want!
★ rental goods ★
Tackle set
(Paraphernalia needed to smelt fishing)
600円

Tent

Is different shape depending on the size ※。

7People with 3,000 yen / day

5People with 1,500 yen / day

3People with 1,000 yen / day

2People with 1,000 yen / day

Cassette-type gas heater
1,000Yen / day

Sled
300Yen / day
<予約先>
朱鞠内湖淡水漁業協同組合
TEL:0165-38-2470
Speaking of the real thrill of smelt fishing、Eat the smelt in tempura on the spot!
I had and I think the fact that, but ...。
焼肉や豚汁を作って食べる方も多いんだとか!
Pork miso soup is、Recommended only cook and take to cut the Guzai ☆
寒いですからね(*´∇`*)
Check the Notes、Please enjoy the smelt fishing。
Notes on recreational fishing is、Here
幌加内といえば・・・
Speaking of Horokanai、Specialty! Buckwheat Horokanai(=´▽`=)
Towering the tempura of bird mini bird tendon is famous "political one" is、Heisei thing and had been closed to 26 October 26。
Meals processing introduction page of horokanai tourism organizations、Here☆
Smelt fishing and with soba、Why not try to enjoy the Horokanai?
Handling more & handling store of "Crisp and! Smelt" in the topic、Here☆
Click here for details
The NPO Shumarinai lake World Center
〒074-0742
Long-gun, Hokkaido rain Horokanai word within Zhu Ju
TEL:0165-38-2029
FAX:0165-38-2222
Access to Shumarinaiko is、Here☆
Accommodation contact lists, etc.、Here☆