夕張メロンのセリ体験や抽選会も☆『夕張メロン祭り2016』に参加してみない?【夕張市】
2016.06.05(Sun)
"Yubari King Festival" is、Deepen the knowledge of specialty products "Yubari King" of Yubari、Events for the purpose of consumption expansion and extension activities and tourism promotion。
at the present stage、It seems to be the new events of the stage to fix as events of citizen participation, but ...
There will therefore also in the event for the purpose of consumption expansion and dissemination activities and tourism promotion of Yubari King、Why not liven up the event also actively participate in anyone other than Yubari citizens?
Every year is a major event little by little、I hope become Hokkaido centerpiece event(=´▽`=)
『夕張メロン祭り2016』の開催内容について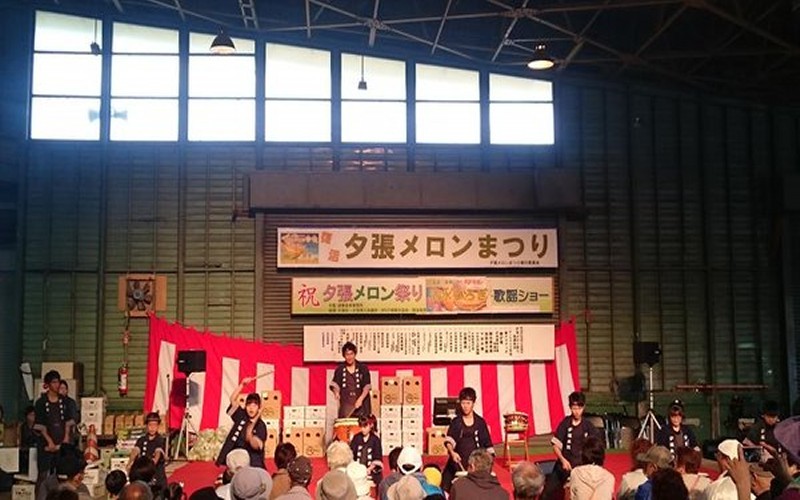 References yuan:https://twitter.com/yume_kawaraban
It held the contents of the "Yubari King Festival" is、As described below。
<開催日>
2016年6月26日(日)
<開催時間>
10:00~14:30
<開催場所>
夕張市公設地方卸売市場
(夕張市南清水沢4丁目)
<アクセス>
・道東自動車道夕張ICから車で約90分
・JR南清水沢駅から徒歩で約10分
<駐車場(無料)>
約200台
『復活!夕張メロン祭り2016』のイベント内容について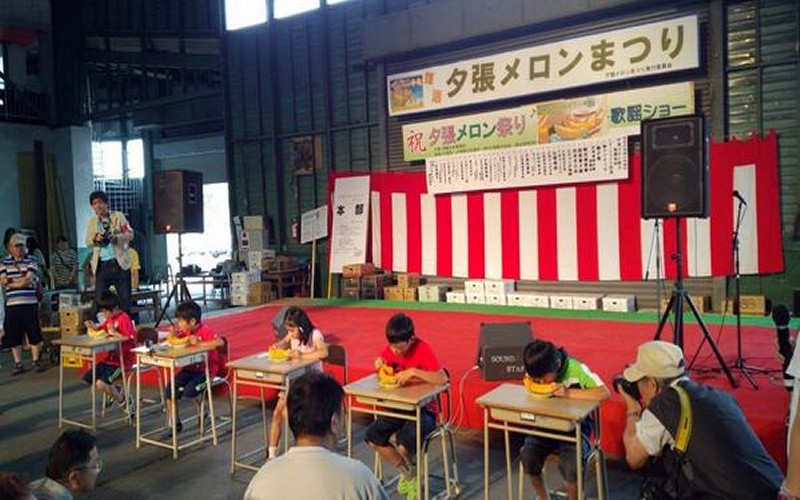 References yuan:https://twitter.com/ButterflYiK
Event schedule of "Yubari Melon Festival" is、As described below。
・10:00- Opening、オープニング
・10:35- Yubari drum "Ryuhana" performance
・10:50~  夕張の歌コンサート
・11:35~  夕張メロン模擬セリ市
・12:10 ~ 清水ひろき 「夕張を唄う」
・12:40~ 子供メロン早食い競争
・13:00- Yubari youth、Delicious way to eat other melons
・13:20~ 夕張市民演奏楽団演奏
「夕張の歌コンサート」には
・MASAKOさん(ボーカルトレーナー・インストラクター)
・札幌アイドルカフェ
・アイドルガールズ
There attending。
Instructor MASAKO's "Song of Yubari" a born Yubari will sing was born in order to liven up the Yubari。
For the first time hear who is、Why do not you remember on this occasion?
この他にも
・夕張太鼓「竜花」による太鼓演奏
・演歌歌手清水ひろきの「夕張を唄う」
・夕張市民演奏楽団による演奏
などのイベントも充実!
Yubari King not only、It has become the event to enjoy the Yubari。
In the "Yubari King simulated Seri City"、General of the participants dropped auction freshly of the Yubari King caught。
Toka's also got a be dropped auction at high prices much surprised。
The couple participation event "Yubari and his wife of human Baba competition"、Yuru-Chara of Yubari "Yubari coupleI dressed the couple will make the Baba competition. "。
To a couple of higher-level、♡ things and Yubari King is awarded
夕張メロンやスイカなどの果物が当たる「お楽しみ抽選会」も開催されます☆
"Delicious way to eat melon" Ya by Yubari youth、12Old the following children can participate "children melon eating competition" is also a must-see!
詳細はコチラ☆
夕張友酉市場株式会社
TEL:0123-53-4011