Salmon Taro & Sake-ko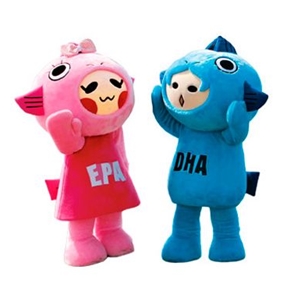 It is a character that PR charm of food, tourism and nature of Ishikari.
In order to convey the splendor of Ishikari, (on a whim) you are migratory the place throughout the area and Ishikari.
Where there is something delicious ... Toka Toka not high high incidence? ?
It is a bilingual to manipulate Dingo and fish words, but the words of people rave studying. (Studying at Twitter mainly)
I love Ishikari pot, and likely going to eat well with Sake-ko her.
Favorite phrase is "Gyo!", Sometimes Dingo fish and language Konjiru occasionally. (Such as cod and possibly mass please)
Charm point pupil, such as those Misukashi all.
By the way, a kind of nutrition that is included in the salmon, DHA of stomach thing docosahexaenoic acid.
2011I was molting in July-brilliant year.
他の Ishikari City
Character that loose of