Pikoro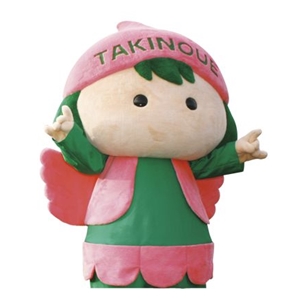 Is coming appeared in various stage of town planning of fairy tale village, this "Pikoro".
It is a character that has been selected by public nationwide in 1991. "When people pretend grass cherry, fulfill the wishes quickly" The fairy grass cherry "" What is the.
But there is no name at the time, determined to "Pikoro" in the townsman public offering the following year.
Shops and signs, tourism and PR events, such as souvenir package of town so you ... appeared, thank you.
他の Takizawa on cho
Character that loose of