Orai also Kimi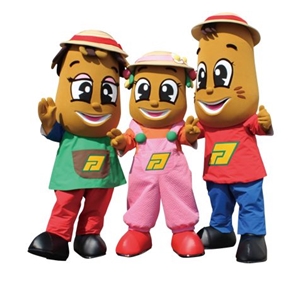 "Orai also Kimi" is the image character of Atsusabu town.
Atsusabu town is a town which is a key industry agriculture and forestry in the land of the May Queen (potato) originated.
In the image character of the town with the motif of the May Queen, you are working hard so that as the ambassador of the city, reportedly the town of agriculture Orai.
Family structure of you is a family of three of his wife "Satsuki-san", daughter of "Poteko chan" also Orai. (Orai also Family)
Also participated in various events such as "Atsusabu Hometown Summer Festival", you can liven up the venue.
他の Thick cho Kanazawa
Character that loose of